Instructional Design Manager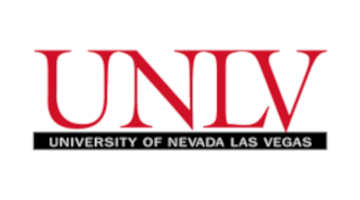 ROLE of the POSITION
The Instructional Design (ID) Manager works to develop a campus culture that embraces digital teaching and learning by supporting instructional designers as they engage faculty in online and hybrid course development and revision.
The ID Manager uses a growth mindset (Dweck, 2007) to help the instructional design team function as members of a supportive OE team.
The ID Manager has strong pedagogical knowledge, online education experience, and collaborative supervisory skills that promote best practices in instructional design.
The Instructional Design (ID) Manager:
supports instructional designers and faculty through the course design and development stages
evaluates OE courses for consistency with design standards and best practices
identifies and organizes resources for skill and knowledge development for OE instructional designers
brings research-based perspectives to the art and science of instructional design.
The ID Manager collaborates with the instructional art and instructional applications programming staff.
The ID Manager also supports OE by working on issues, programs or projects at the request of the Director.
APPLICATION DETAILS
For more information, please visit https://www.unlv.edu/jobs
For assistance with the application process, please contact UNLV Human Resources at (702) 895-3504 or applicant.inquiry@unlv.edu.
EEO/AA/Vet/Disability Employer
Candidates must possess at minimum a Master's degree in Instructional Design, Educational Psychology, Organizational Development or related field from an accredited college or university, and have at least two (2) years of related managerial experience.
Preferred Qualifications:
Direct experience in the following areas:
o Teaching or training in a higher education setting
o Using appropriate educational technology to enhance teaching and learning in online courses
o Building courses in a learning management system in a higher education setting
o Supporting and developing a cooperative team of professionals.
Formal knowledge in instructional design and learning theories, approaches, and practices, including the ability to remain current within the discipline.
Ability to assess and support or shift (as needed) organizational culture.
Growth mindset with demonstrated ability to be resilient and agile (Broza, 2015).
Instructional design skills that effectively use various technologies and practices in the online experience.
Ability to analyze feedback from summative evaluation of OE classes and develop strategies for instructional designers to use as they encourage faculty to improve student outcomes.
Ability to support communities of practice in digital teaching and learning.
Adept at providing support for multiple courses in a variety of disciplines.
5+ years experience working in higher education.
Higher education staff supervisory experience.
Expertise in Canvas.
PROFILE of the UNIVERSITY
UNLV is a doctoral-degree-granting institution of approximately 31,000 students and more than 3,900 faculty and staff that is classified by the Carnegie Foundation for the Advancement of Teaching as a research university with high research activity. UNLV offers a broad range of respected academic programs and is on a path to join the top tier of national public research universities. The university is committed to recruiting and retaining top students and faculty, educating the region's diversifying population and workforce, driving economic activity through increased research and community partnerships, and creating an academic health center for Southern Nevada that includes the launch of a new UNLV School of Medicine. UNLV is located on a 332-acre main campus and two satellite campuses in Southern Nevada.
For more information, visit us online at: http://www.unlv.edu
Source : eLearning Industry